Rooted in small-town charm and built on big-city opportunity, South Carolina's Tri-County Region has plenty of flavor for locals, visitors, and newcomers.
The Tri-County Regional Chamber of Commerce is dedicated to serving its members and communities by taking a proactive role in improving the general welfare, prosperity, and quality of life for all citizens in our area.
Our region, which includes eastern Orangeburg County, western Berkeley County, and northern Dorchester County, pairs its rich history with numerous educational and business opportunities to create an environment founded on tradition and focused on the future.
While the Tri-County Region is certainly a place where visitors relax and vacation, it's also a place where businesses thrive, families settle down, children grow, and lasting relationships are developed. If you spend any time here, you'll see a well-rounded community with strong agriculture and industry ties, supplemented by numerous outdoor activities and a commitment to education.
Whether you're visiting or relocating, we encourage you to step into the Tri-County lifestyle and experience the spirit of this spectacular region.
Best Wishes,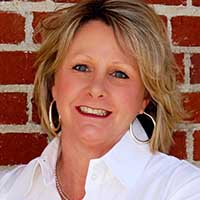 Saundra Price
Executive Director & Board of Directors
Tri-County Regional Chamber of Commerce